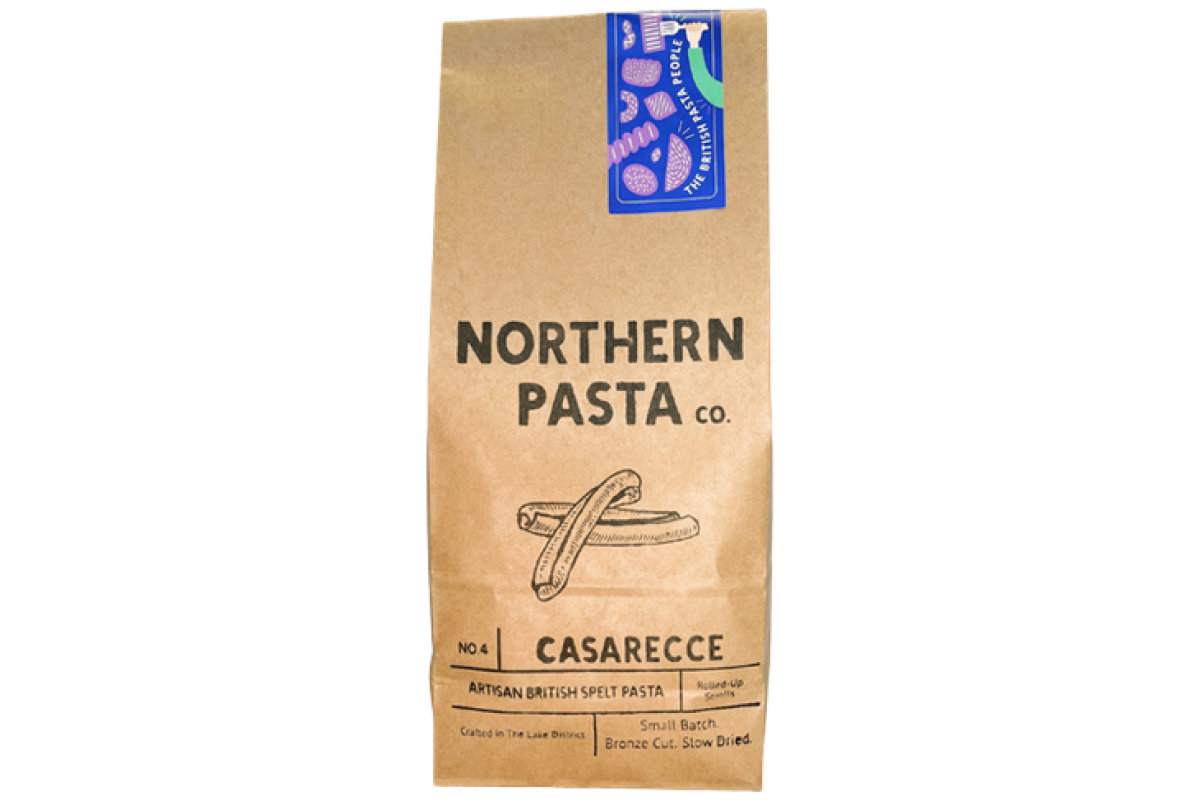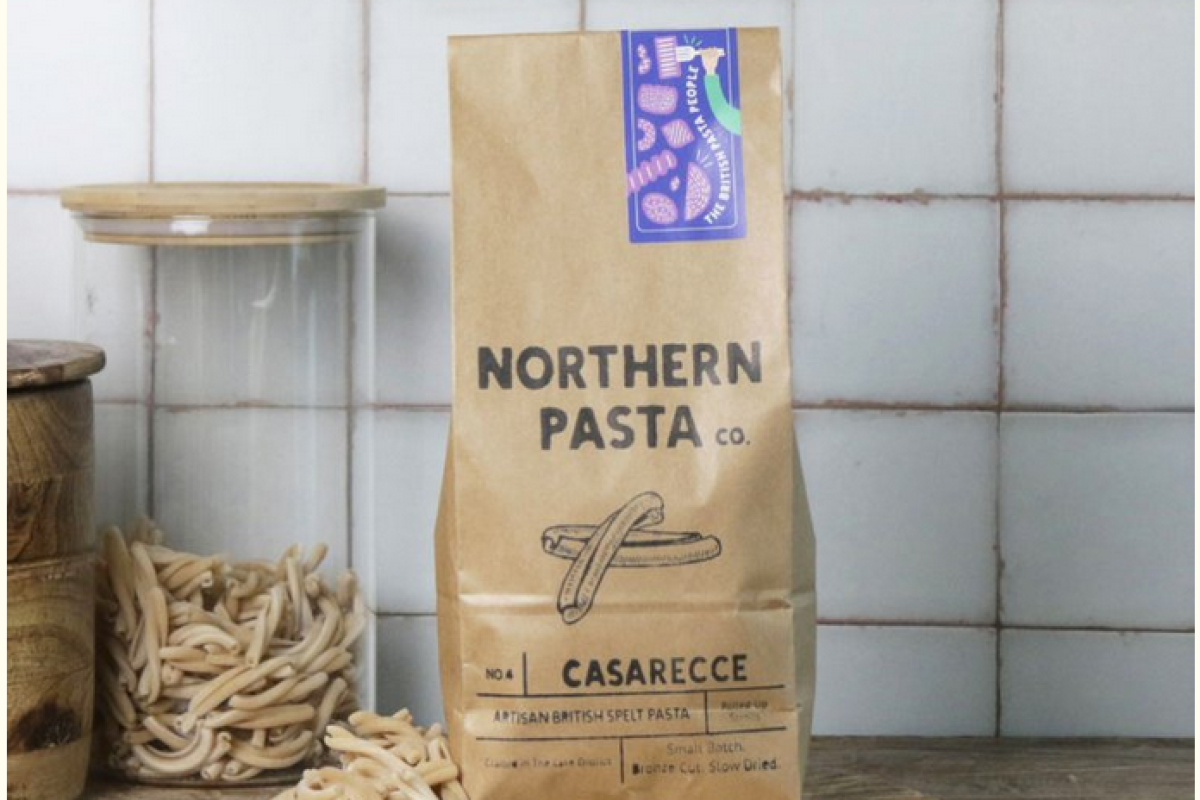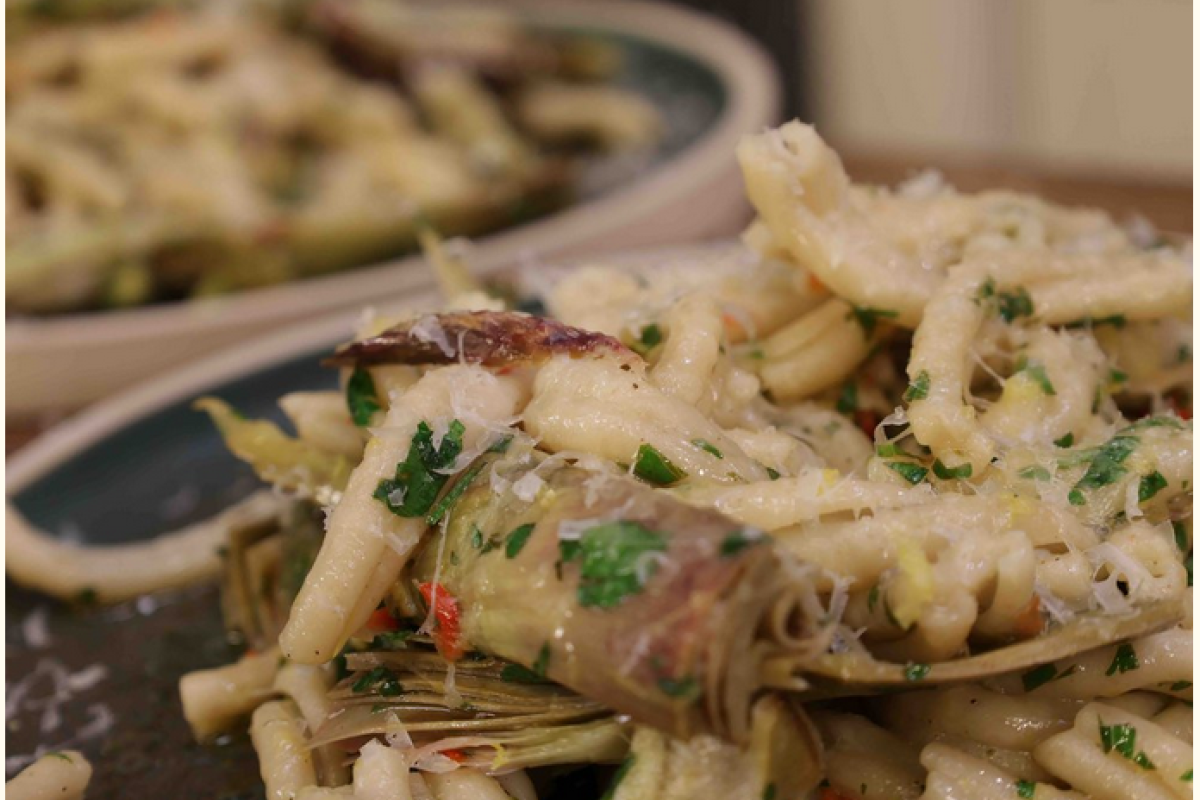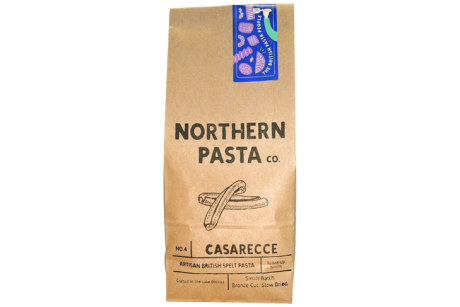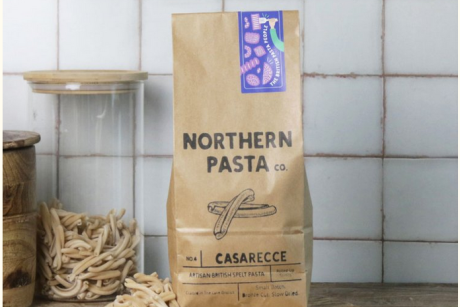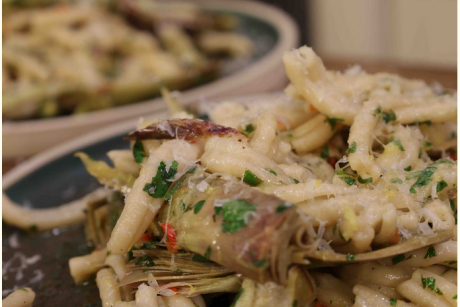 Northern Pasta - Casarecce
Our newest Northern Pasta member, Casarecce are beautiful scrolls of pasta.
The narrow grooves that run down the middle of each Casarecce piece are perfect for holding onto your sauce, while also giving you that al dente bite. Their twisted shape makes them the ultimate comforting dinner, with a rich ragu or a hearty dollop of your favourite pesto.
Nutritional Information per 100g
Spelt Wheat Flour, Organic Stoneground Semolina Wheat Flour, Water
allergens in bold
| | |
| --- | --- |
| Alcohol Content | |
| Shelf Life | |
| Shelf Life Once Opened | |
| Storage Temp - Unopened | |
| Storage Temp - Opened | |
| Energy | kcal kj |
| Protein | |
| Carbohydrate | |
| Sugars | |
| Fat | |
| Saturates | |
| Salt | |