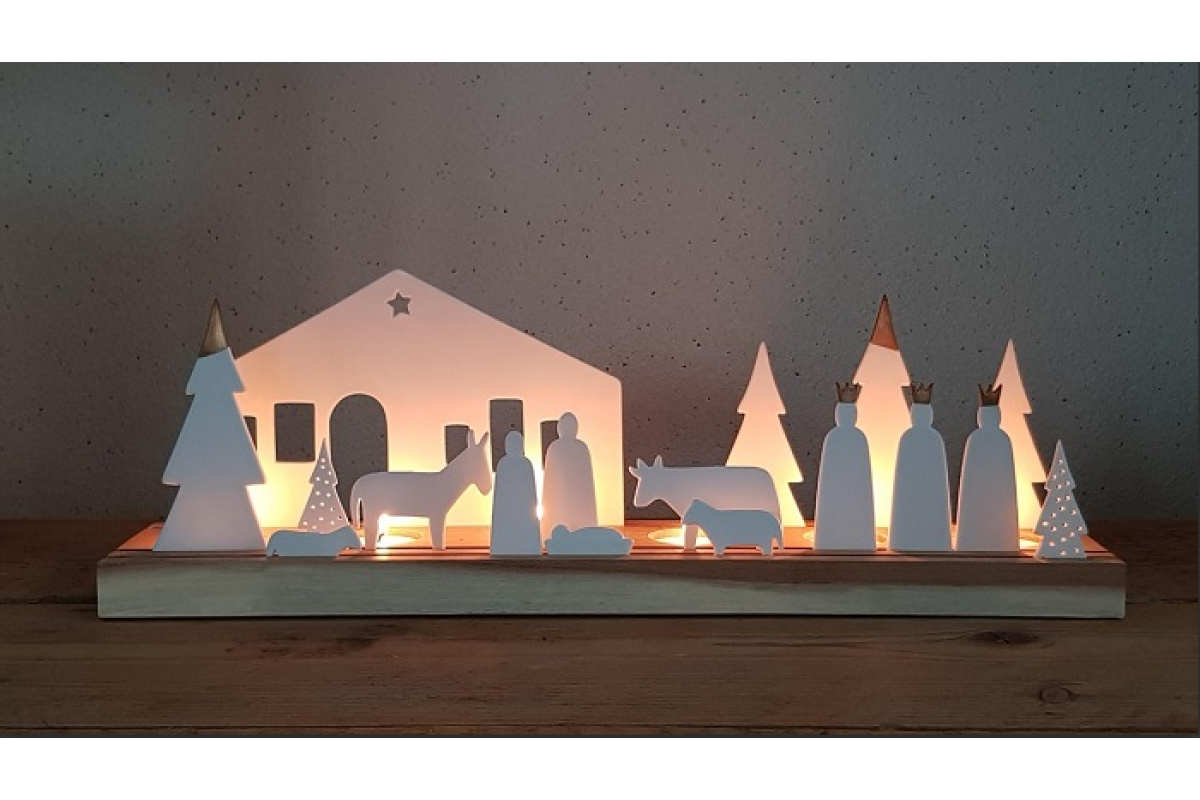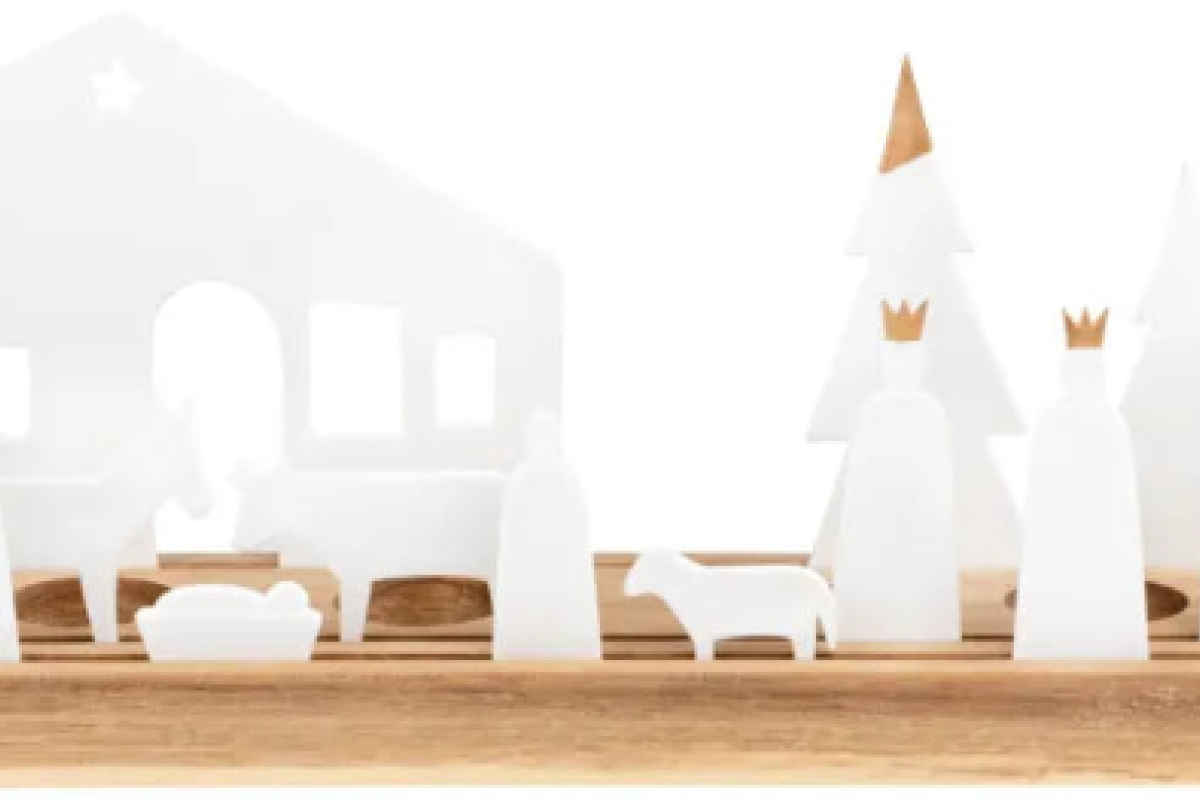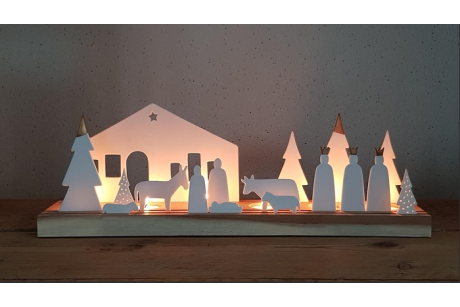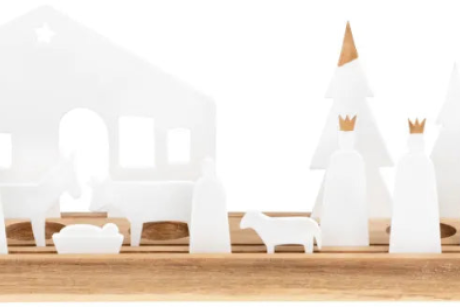 Light Object - Nativity Set
This absolutely stunning Nativity Set in eco-friendly acacia, contains porcelain pieces that can be arranged around the 6 tealight holders as you wish.
Out of Stock
The set includes Baby Jesus, Mary, and Joseph, Donkey, Oxen, Sheep x 2, Gold topped white tall trees x 2. White medium trees x 2. Small white hole punched trees x 2. Stable. Kings with golden crowns x 3.
They can all be arranged on the wooden stand in whatever way you wish along three lines. There are six tea light holders in the wood behind the first two lines so that light can twinkle through the cut out dots of the trees and the windows of the stable that also has a cut out star at the top of the roof.
Simple and stunning, a definite Christmas show stopper!
45cm x 9.5cm