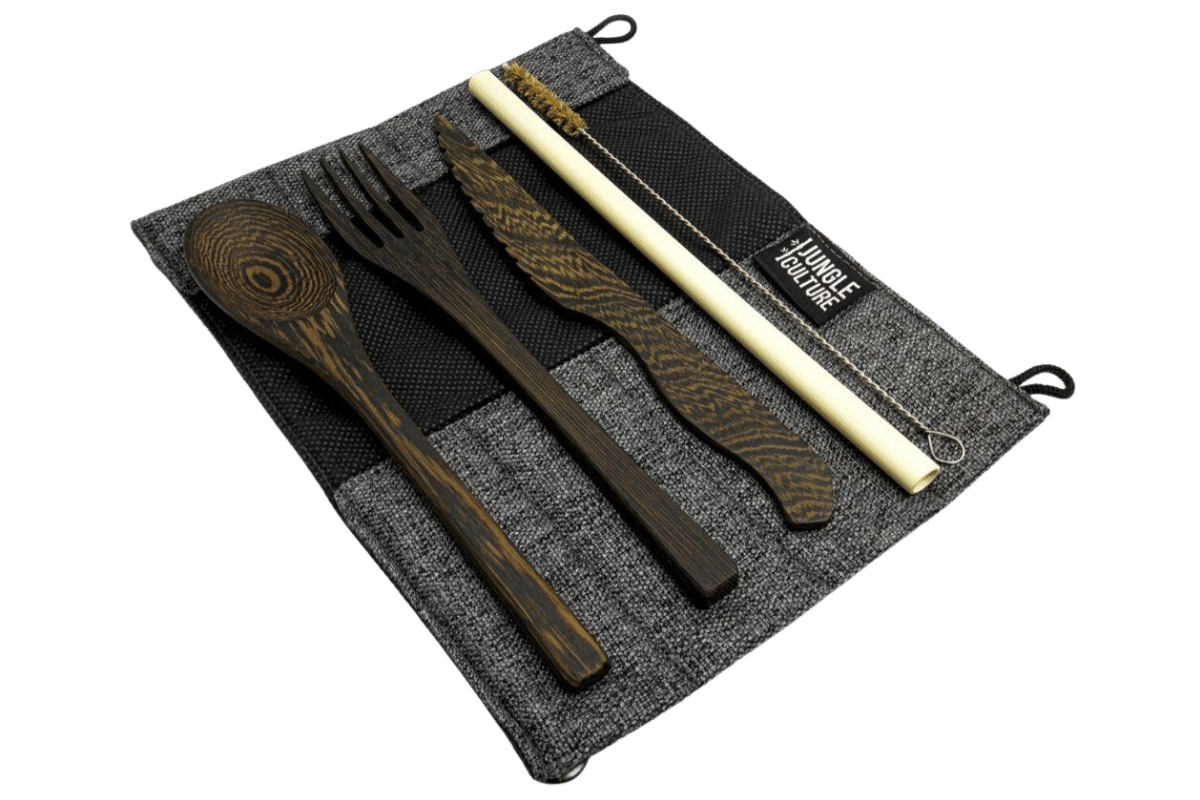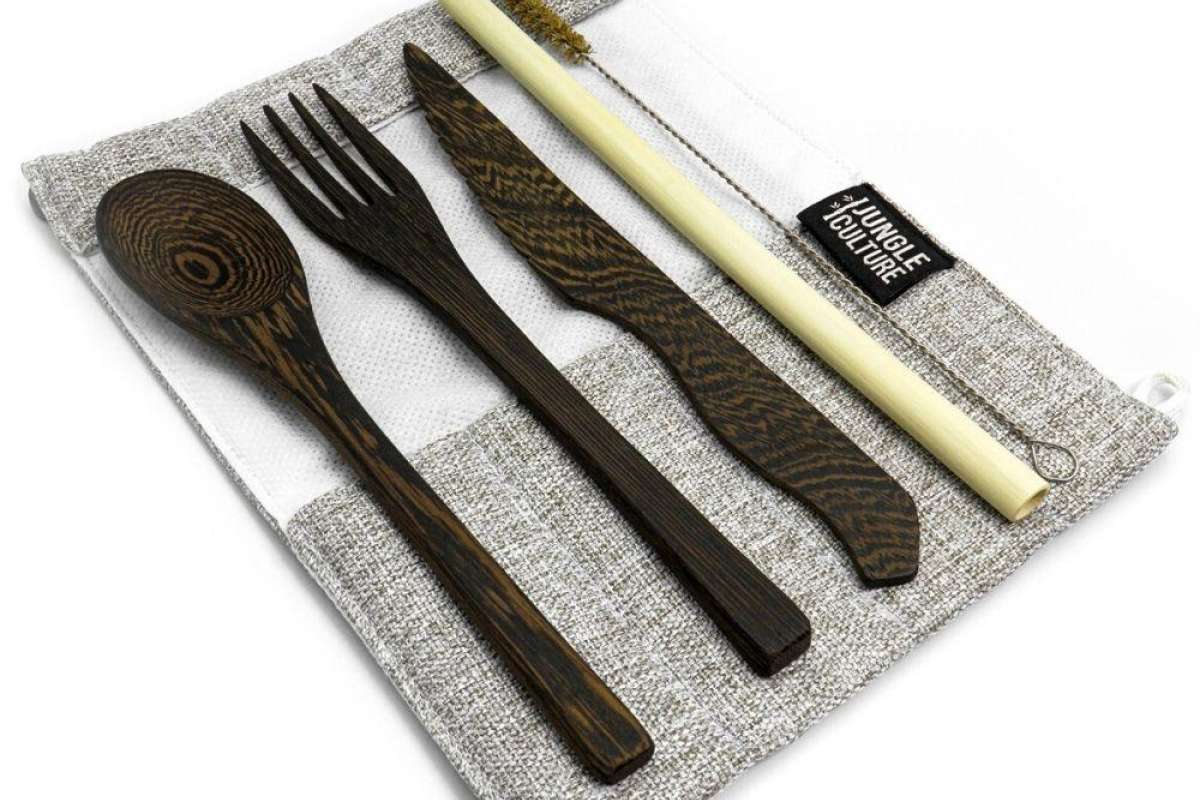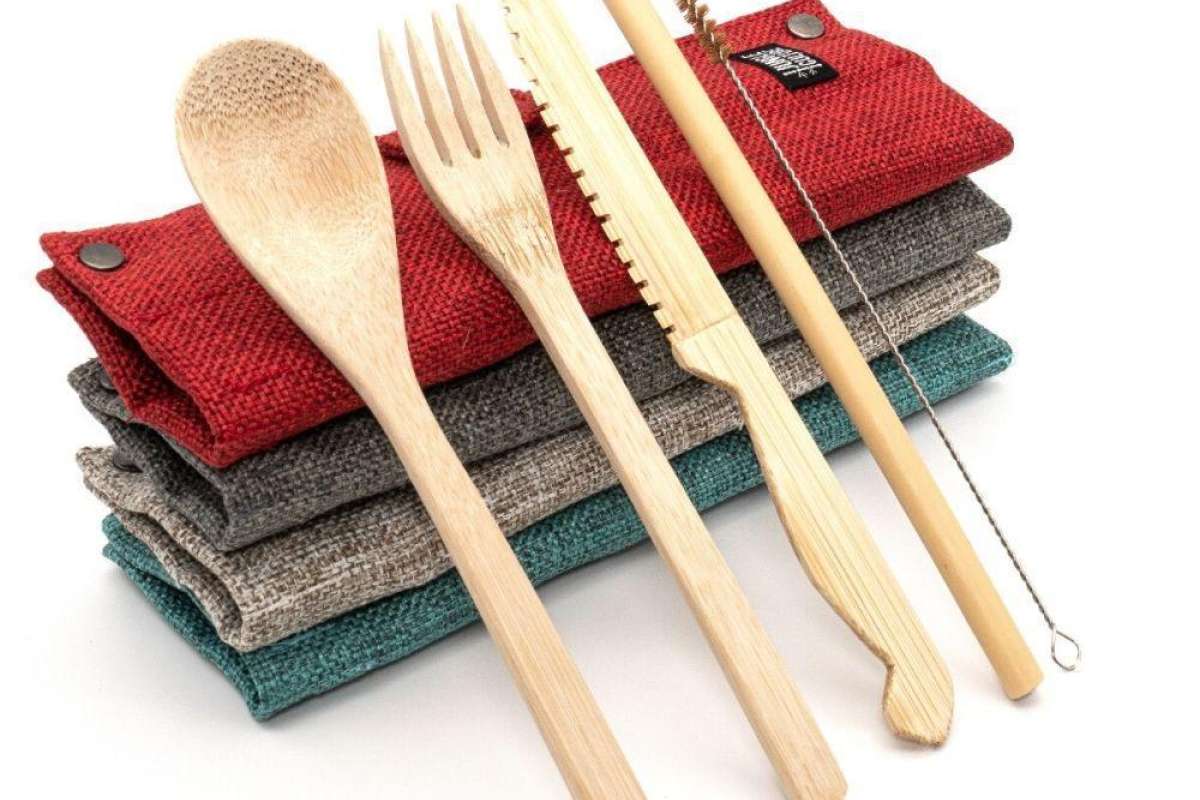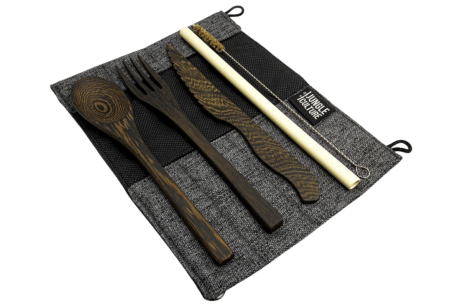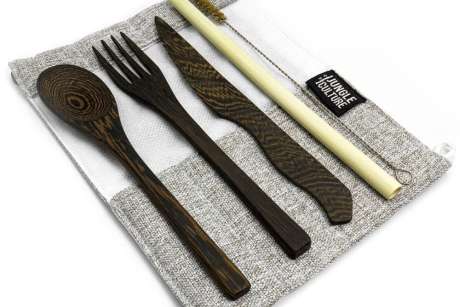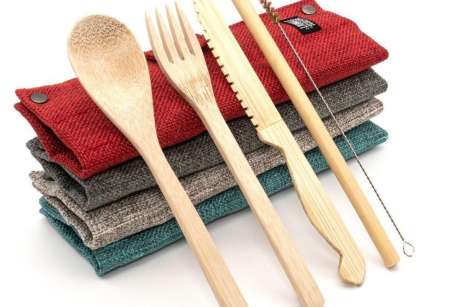 Bamboo Cutlery Set in Wrap
Stylish bamboo cutlery set wrapped in a pouch.
Securely pack this complete bamboo cutlery set, including a knife, fork, spoon, and straw in one sleek case. The kit is reusable and functions as an attractive travel kit or gift set.

A gift that starts a lot of conversations, our bamboo cutlery set won't be lost in the kitchen drawer. Its unique combination of knife, fork, spoon and straw is wrapped up in a neat carrying pouch, so your gift recipient can take it anywhere. And the 100% organic bamboo will always look stylish on the table..
Assorted colours.