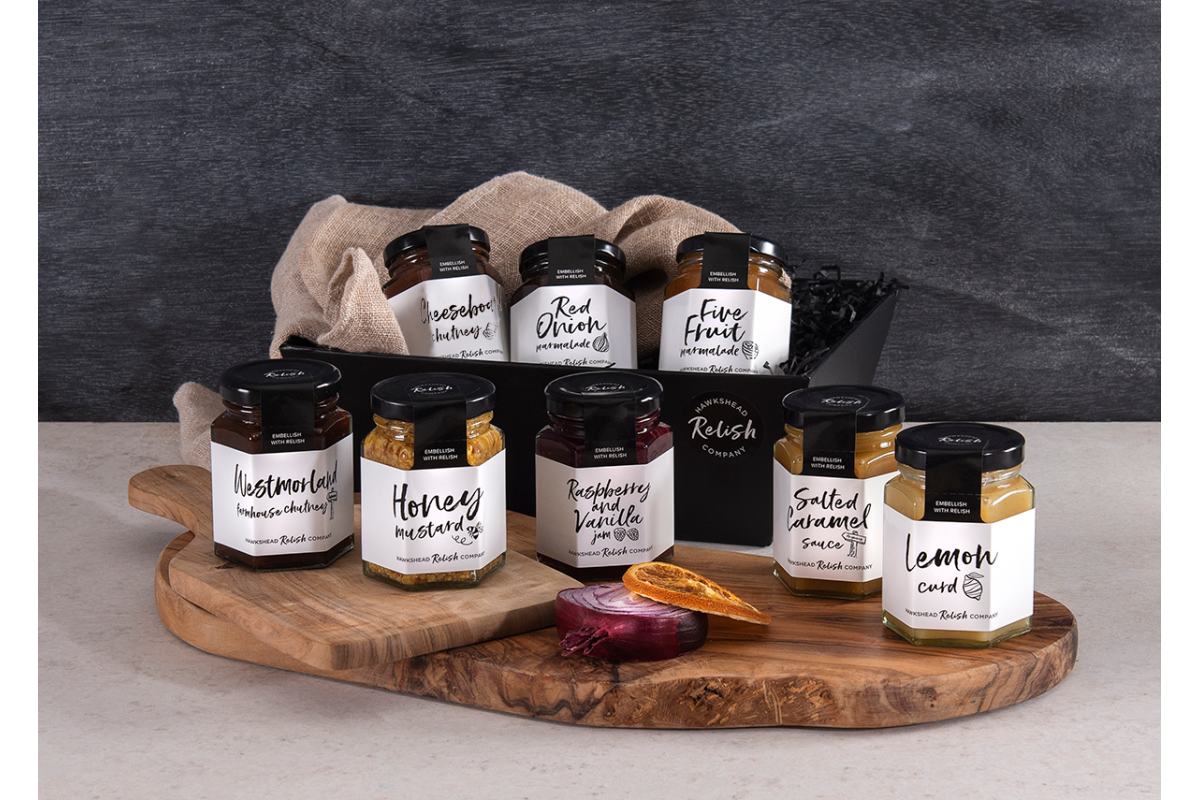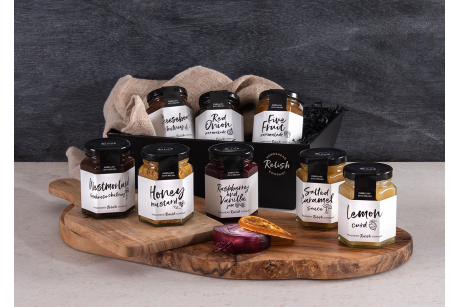 Embellish With Relish Gift Hamper
The ideal gift for that special someone or a great treat for the whole family
The ideal gift for that special someone or a great treat for the whole family. Presented in a Black Tray this gift includes:
La'al Red Onion Marmalade 120g
La'al Westmorland Chutney 130g
La'al Cheeseboard Chutney 125g
La'al Raspberry & Vanilla Jam 130g
La'al Five Fruit Marmalade 130g
La'al Lemon Curd 120g
La'al Salted Caramel Sauce 130g
La'al Honey Mustard 110g
Gift message option available at checkout

Please note if we are out of stock of any item we reserve the right to make a substitution for the nearest alternative.
All products are FREE from additives, nuts & gluten.
Allergen - contains Mustard seed, Sulphites & Milk
Allergen - contains Mustard seed, Sulphites & Milk