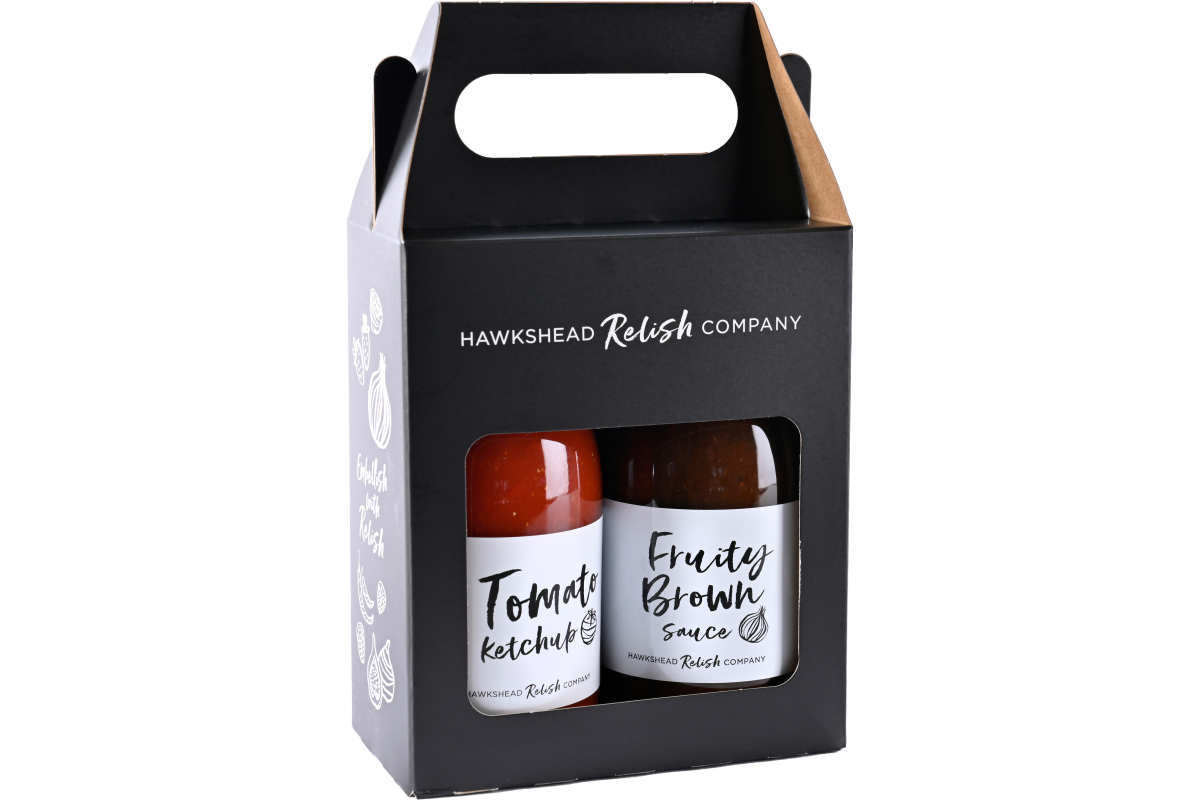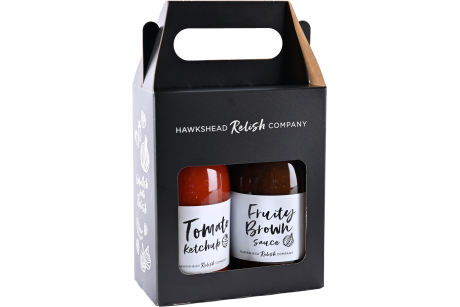 Breakfast Sauce Double Pack
All you need for the perfect Sunday brunch!
Our Tomato Ketchup and Fruity Brown Sauce are a necessity for a fry up! Whether you smother them onto your bacon butties or just add a small spoonful to the corner of your plate, no breakfast is complete without!
Nutritional Information per 100g
Tomato Ketchup - Tomato (40%), Red Peppers, Onions, Acetic Acid, Sugar, Tomato Puree (1%), Garlic, Paprika, Salt, Mustard Powder, Chilli, Cloves, Black Pepper.
Fruity Brown Sauce - Tomato, Onions, Acetic Acid, Brown Sugar, Balsamic Vinegar (Acetic Acid, Cooked Grape Must), Dates, Raisins, Tamarind, Garlic, Ginger, Salt, Chilli, Mixed Herbs, Cardamom, Black Pepper, Cloves.
| | |
| --- | --- |
| Alcohol Content | |
| Shelf Life | |
| Shelf Life Once Opened | |
| Storage Temp - Unopened | |
| Storage Temp - Opened | |
| Energy | kcal kj |
| Protein | |
| Carbohydrate | |
| Sugars | |
| Fat | |
| Saturates | |
| Salt | |