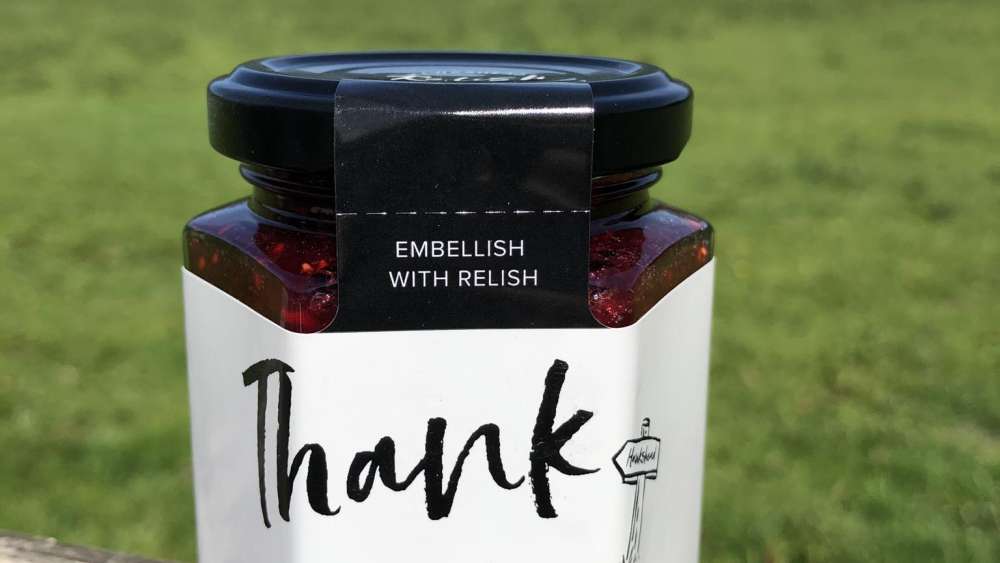 Thank You Jam
A chance to say thank you…

The last few months have been trying for all of us, and inevitably the stresses and strains will take their toll on all of us in some shape or form. Throughout key workers, charities, friends, and families have stepped up to meet the challenges thrown at us, but as many of you are no doubt aware charities up and down the UK are struggling as a result of Covid-19, which is why we've decided to do a little something to help a cause close to our hearts and launch a special edition Thank You Jam.
Usually, we have a chosen charity each year, which subsequently receives funds raised through the sale of our carrier bags, however, as because our shop isn't open at the moment these sales have dried up.
During lockdown, the Hawkshead Relish team noticed a trend developing where our customers have been ordering products for friends and family as a way of saying 'thank you' for kind acts they may have done during lockdown.
With this in mind the team decided to create a limited edition 'Thank You Jam' made using our bestselling Raspberry & Vanilla Jam in order to be able to continue to support our chosen charity with a donation of 50p from every jar sold. These funds raised will go to help support the invaluable work of our current chosen charity Growing Well during these difficult times.
Growing Well, based at Low Sizergh Farm just outside of Kendal, is a farm based mental health charity, which provides a safe, supportive working environment to help nurture mental health recovery.
The work the charity undertakes allows people to reconnect with nature, reduce their levels of depression and anxiety, and improve their social functioning and as a result their ability to pursue development opportunities.
Currently the team grows about 15 tonnes of organic vegetables on-site each year, which are sold through their crop share vegetable box scheme, local retailers, wholesalers and cafes and restaurants.
We've also developed a 'Thank You Gift Wrap' and a 'Thank You Gift Bag' available to buy, which also include the 'Special Edition Thank You Jam' (the full gift item contents are listed below).
These products are available from https://www.hawksheadrelish.com/shop/thank-you-jam for both wholesale and retail customers.
Thank You Jam 225g - £2.75
Thank You Gift Wrap - £5.95 (Includes: La'al Thank You Jam, La'al Lemon Curd & La'al Westmorland Chutney)
Thank You Gift Bag - £16.50 (includes: La'al Cheeseboard Chutney, La'al Westmorland Chutney, La'al Red Onion Marmalade, La'al Five Fruit Marmalade, La'al Thank you Jam, La'al Lemon Curd)
Maria Whitehead co-owner of Hawkshead Relish commented: ''We chose to support Growing Well because the work they do and the support they provide is needed now more than ever and could be needed by any one of us at any time. There's no question that Growing Well plays a vital role in supporting and helping people attain a new normal in an environment that supports them. It's an incredibly special kind of place where people can seek help. It's also a place that also helps to raise awareness and understanding of mental health issues among the wider community helping to reduce negative perceptions and prejudice experienced by so many of us, and that deserves our wholehearted support.''
Growing Well chief executive Mary Smith said: "The Thank You Jam is a fantastic idea for these times by Hawkshead Relish and we are so grateful for Maria and the team's continued support of our work – and we can't wait to taste it too!"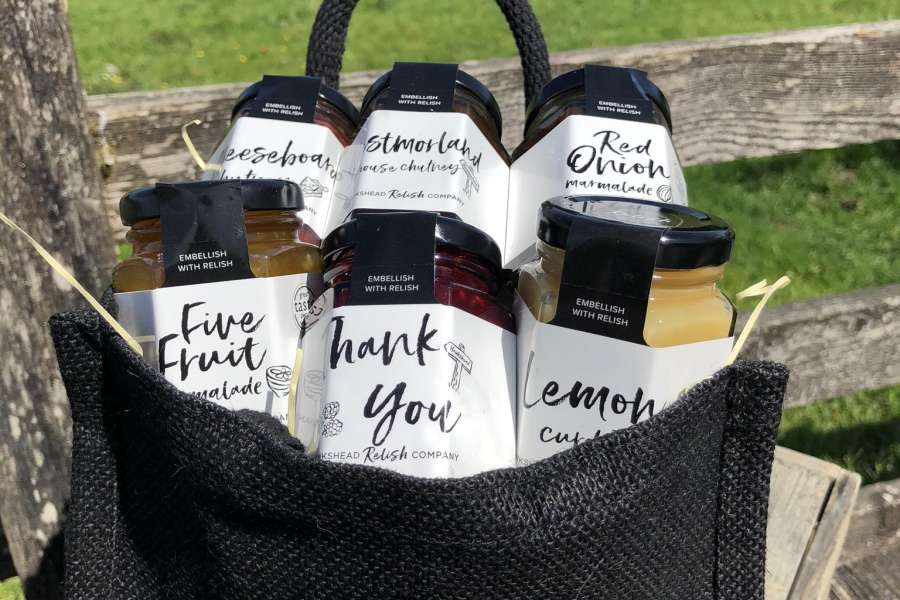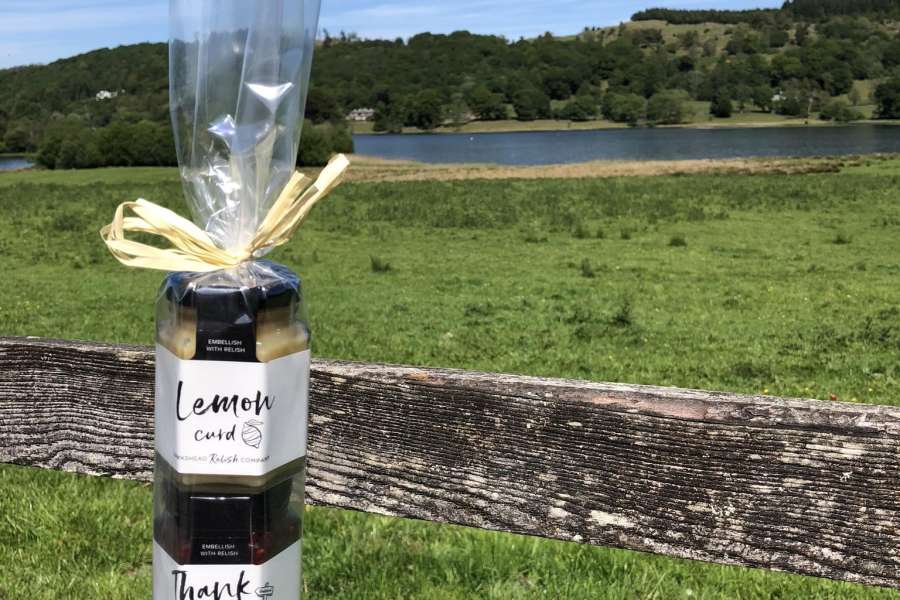 10th June 2020

Izzy Whitehead