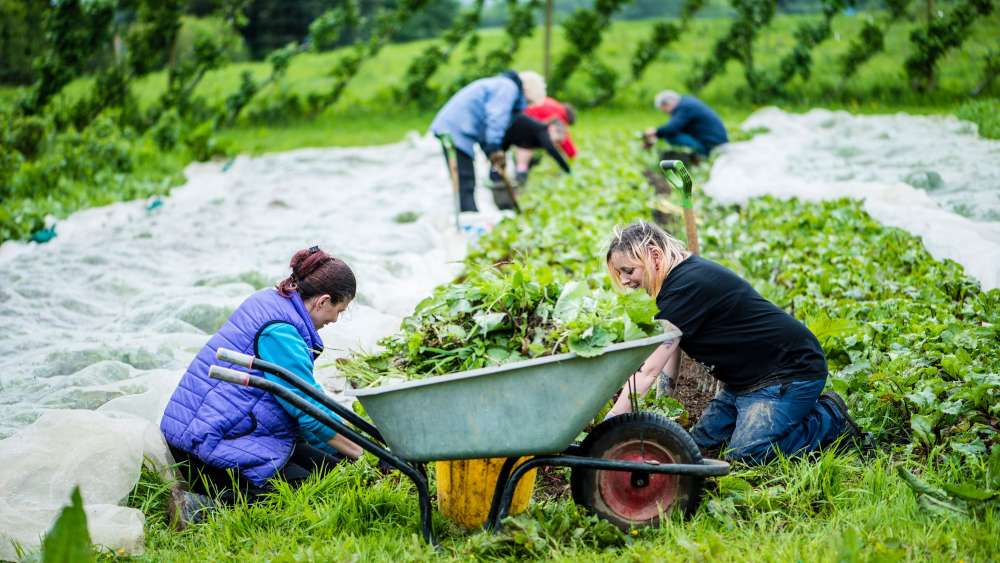 Hawkshead Relish Walk to Milan
10 members of staff from Lakes based business Hawkshead Relish, decided to do some fundraising during their allowed daily exercise periods to raise vital funds for rural mental health charity Growing Well. Whilst at the same time looking after their own well-being by getting active during one of the most difficult months of the year - compounded further by the nationwide Lockdown's.
They completed their challenge at the end of February with each member of staff walking or running a total of 132 km or 82 miles each in all weathers from their individual homes! Raising a grand total of £1374 to help Growing Well continue its vital work within the community and making it in a virtual sense all the way to the heart of Milan, in Italy between them.
COVID-19 has seen a significant impact on nearly everyone's mental health, which is why there has been an increased demand for the services offered by Growing Well. And seeing as the charity relies on the support of the public to be able to help the people that need its services, it's vital that it's supported to be able to continue to help the wider community.
Maria Whitehead co-owner of Hawkshead Relish commented: ''As a team we've really enjoyed having the opportunity to individually get outside and help raise funds for Growing Well. It's given us the motivation to do something positive, despite the rain and snow! There's no doubt that the work Growing Well deliver is vital and sadly more of us will need their support in the coming months as a result of the pandemic, which is why I'd encourage everyone to support them.''
Mary Smith, CEO of Growing Well, said: "Hawkshead Relish always goes the extra mile to raise awareness and funds on our behalf. A team challenge, such as this, is a very personal way to fundraise. It demonstrates the genuine passion that the Hawkshead staff have for Growing Well, and the importance they place on local population mental health. Partnerships like this with prestigious local businesses are of massive value to our charity and its beneficiaries."
9th March 2021

Izzy Whitehead