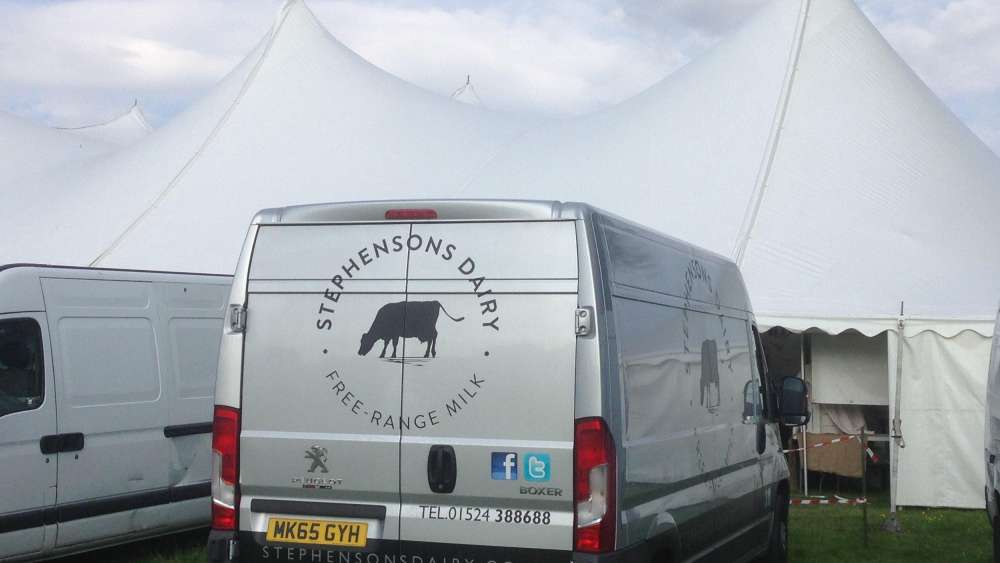 Hawkshead Relish using Free Range Cream
Stephensons Dairy become the first to launch Free Range Milk in UK

Free Range Milk means cows are grazed outside for at least half the year and farmers are paid more per litre. The North West has a great climate for growing grass. Cows are inquisitive and social creatures. They were born to forage and graze. Allowing them the freedom of our fields lets them express their natural behaviour and enjoy the diet ruminants were designed to eat.
Stephensons Dairy are pleased to have successfully launched Free Range Milk after years of development work. We are very proud to be driving this positive change in the dairy industry from Morecambe. Working side by side with local partners and suppliers means that Stephensons have a full knowledge of where the milk comes from and what happens to it from field to fridge. Stephensons have collaborated with processors to develop a clearly segregated production process for Free Range Milk. What we offer is fully traceable milk of consistent high quality that puts money directly back into the local economy.
Innovation in the dairy industry, so far, has largely been about taking something out of milk or adding something to it to try and make milk new and exciting. By recognising the value of our milk by defining grazing standards, utilisation of pasture and promoting a low impact sustainable farming system, we are adding much needed value to the milk at the farm gate and winning the hearts and minds of our customers.
The Pasture Promise label was registered to help consumers make a more informed choice about the milk they buy.
Not only are our customers enjoying its great taste, but are also enjoying the fact that the milk is providing farmers with a sustainable future. Knowing where the milk comes from is becoming increasingly important as we are more aware of sustainability and food origins.
Stephensons Dairy is delighted with the response to Free Range Milk. We hope that lots more customers will join the growing herd of customers enjoying the benefits of Free Range Milk.


"Buying our Free Range Milk puts more money back into farmers' hands and keeps cows grazing out in the fields from the first signs of spring"
Stephensons Dairy
www.stephensonsdairy.co.uk