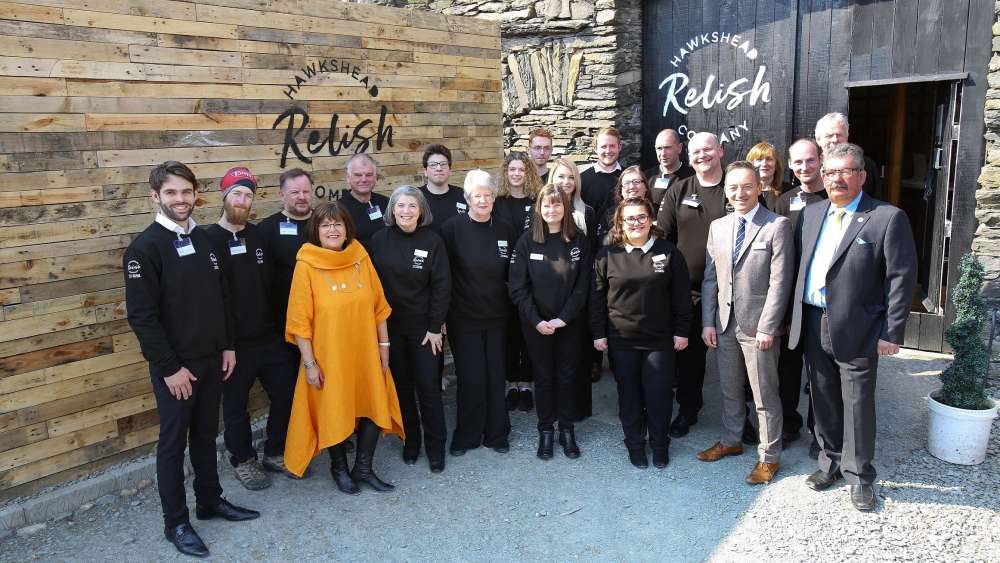 Hawkshead Relish Shortlisted as finalists in National SME awards
The team at Hawkshead Relish have just discovered that they have been shortlisted as finalists in the national Town & County Business Champions Awards 2021.
The new awards launched in January of this year are designed to highlight the achievements of the UK's very best micro and small businesses who have been and are continuing to keep community spirit alive in their local area.
These awards are all about celebrating the success of the people behind the businesses who have entered and the stories that have made them who they are.
The Relish team will now have to wait until the afternoon of Wednesday 14th July to find out how they do at the northern national finals, which are being held at the Hard Day's Night Hotel, Liverpool.
Awards director Damian Cummins said: "Recently perhaps, more than ever, we have learnt to appreciate our local independent businesses. The Business Champions are all about the story of our small local businesses and all that they do in their communities. These are truly local, transparent awards, celebrating local success stories."
Maria Whitehead co-owner and director of Hawkshead Relish commented: ''As a small rural business we are hugely proud of what we do. Like so many small rural businesses, we aren't just about creating jobs. There is much more to it than that. We aim to provide very real opportunities for our local communities, we help to keep them strong and together, we build strong associations and friendships and by doing so become are an integral part of where we live and work.''
13th April 2021

Kath Heaton