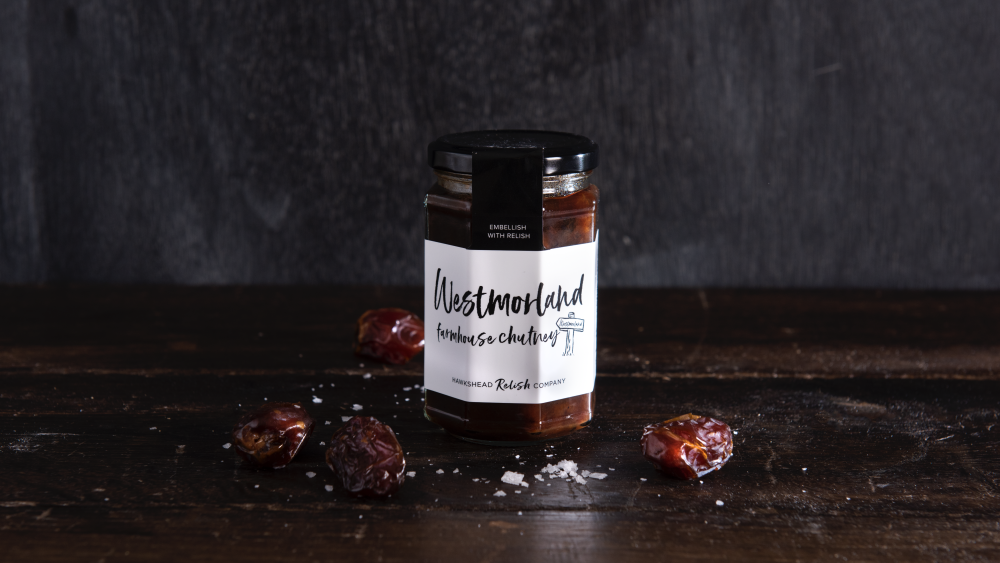 Cumbrian food producer collects life-time contribution award
Thursday 15th November proved to be a very momentous evening for the founders of one of Cumbria's leading artisan food businesses…
Hawkshead Relish's owners Maria and Mark Whitehead, attended the In-Cumbria Business Awards at The Halston, Carlisle, discovered much to their surprise that they had been recognised with a Lifetime Contribution to Cumbria award.
The couple were in attendance as Maria had judged the entries submitted to Best Exporter award category, when they were presented with the surprise accolade by BBC presenter and broadcaster Jeremy Vine, in recognition of their significant and positive impact on the Cumbrian business community over the years.
Hawkshead Relish was originally established in the wake of the foot and mouth outbreak in 2001, it was a significant diversification of their original café business, which the couple founded in 1999, in Hawkshead. The Lake District's tourism market crashed, and in response the couple hit on the brilliant idea of scaling up their production of preserves and condiments, which they had only previously made for their café.
The couple's response to this unique set of circumstances has flourished, they now retail to over 500 outlets in the UK, export to over 20 countries around the globe, have won countless awards including over 60 Great Taste Awards and from a staff of 2 now employ 28 local staff, they have become one of the UK's leading artisan food businesses and are as ever firm advocates for the Lake District, Cumbria.
Maria Whitehead, MBE, co-owner of Hawkshead Relish, added: "These awards are a big pat on the back for everyone that we work alongside. We have been on an interesting journey since 1999, when we started the company, and the future is looking very positive. We've expanded and invested in the business in recent months, added new multi-award winning products to our range, and continue to grow; exploring new markets both in the UK and further afield. These awards mean a lot to our dedicated team, who put everything into making us what we are and we couldn't have achieved what we have achieved without them.'
31st October 2018

Matt Shearing