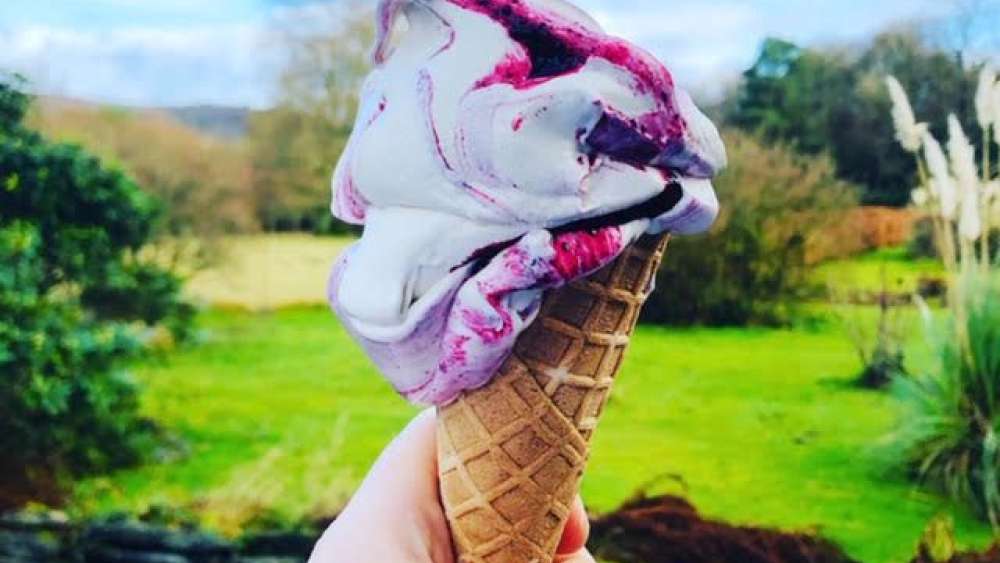 A delicious ice cream collaboration
The owners of the two companies decided to collaborate after chance meeting at a producer's event held at the Pioneer Food Hall in Carlisle, where they realised they had lots in common. Steven Darvill the owner of the Handmade Ice Cream Company was looking for new flavour combinations and Maria Whitehead, co-owner of Hawkshead Relish was keen to look at new ways of using her products. So, they decided to create a traditional style dairy ice cream with all-natural ingredients and a bit of a twist. After further conversations in the summer of 2019, the two business owners set about doing just that.
Just like the products created by Hawkshead Relish, the ice creams created by the Hand Made Ice Cream Company are all lovingly handmade in small batches, using only the finest simple, fresh, natural ingredients.
This shared passion was self-evident, and Maria and Steven knew that by collaborating together they could create something pretty special utilising their combined areas of expertise.
Steven left with a batch of jams and started experimenting with different flavour combinations and base ingredients and after a few taste tests with his team and the Relish team found a flavour profile that seemed to tick all the boxes…
The resulting ice cream is totally indulgent and made with adults in mind… Cherry & Prosecco Cheesecake is made using unctuous Hawkshead Relish sour cherry and prosecco jam, an added dash of the finest Italian prosecco, lots of homemade biscuity cheesecake loveliness and decadent double cream all mixed together to make the ultimate ice cream.
Hopefully as you will discover it's just the thing to enjoy on its own, to add a bit of 'una spinata' to your cocktail creations or to add a little lift to a simple milkshake on a summer's day.
Owner and founder of the Handmade Ice Cream Company Steven Darvill commented: ''We change our flavour range every year, so this year we wanted to look at some other local companies to work with. There are loads of great food producers in Cumbria, and we wanted to select from the best and incorporate their products with ours to create a range of distinctive flavours, that would not only help promote what both companies are doing in their respective fields, but also the quality of the produce being created across the county.''
Maria Whitehead co-owner of Hawkshead Relish commented: ''Steven and I have a similar approach to business, so it seemed fairly natural to begin to look at collaborative opportunities. When we began working together it didn't take us long to work up some ideas and from those initial experiments it quickly became apparent that we'd hit on a perfect flavour combination. The sour notes of the cherries, and fresh notes of apple and pear in the prosecco in our jam combined with malty biscuit and the richness of double cream has delivered a delicious rich fruity ice cream that just leaves you wanting more. Steven and I have been talking and hopefully we might have one or two other flavour combinations up our sleeves for future releases.''
Editors Notes:
1/ For further information about Hawkshead Relish or about the Embellish With Relish cookbook visit: www.hawksheadrelish.com or to place an order call 015394 36614.
2/ For Information about Handmade Ice Cream Company visit: www.handmadeicecream.co.uk
3/ For press queries please contact Greg at Gundog PR by emailing info@gundogpr.co.uk or by calling 07825511896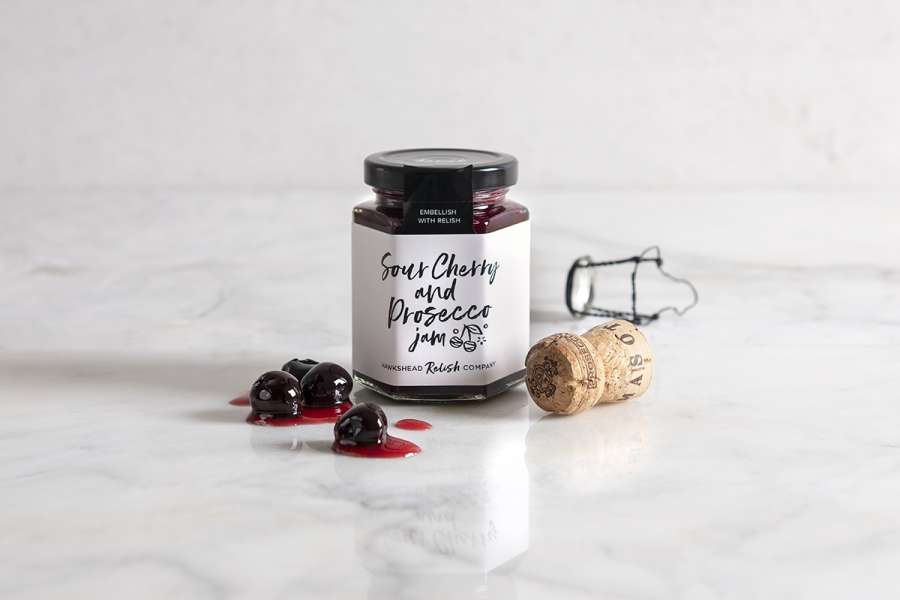 26th February 2020

Izzy Whitehead